Book your next treatment!
Call or text 1-204-773-0107
Orders over $150 CAD receive FREE SHIPPING!
Shipping within Canada only.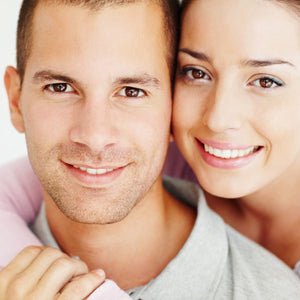 Discover the True You
Each and everyone of us is a unique individual. We eat different foods, exercise in different ways, and our method of handling stress is distinct to us. Our bodies also react differently to the foods we consume and in the way we metabolize food energy. All of these factors impact the appearance and condition of our skin and it is why at Bren's Skin Care we always recommend a personalized consultation before purchasing any products.
Online Consultation
About Bren's Skin Care
At Bren's Skin Care, our business is based on the desire to provide high-quality products in a professional atmosphere. Our goal is always to work with you to create an individual regimen of treatments that will result in radiant skin. We carry products from Biologique Recherche, Arcaya German Cosmetics, Jan Marini Skin Research, Advanced Nutrition Programme, FOREO, Institut DERMed Clinical Skincare, Osmosis +Pür Medical Skincare, Osmosis Wellness, James Read, Elta MD Skincare, blinc, and NuFace.
Give the Gift of Beauty
A gift card for Bren's Skin Care makes the perfect gift. Available in denominations from $50 to $500. Redeemable in our online store only.
Purchase Gift Card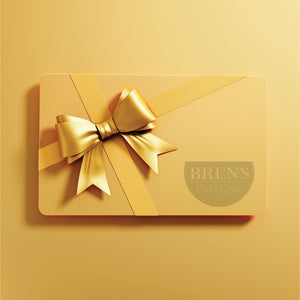 Vitamin C and Sunscreen Benefts
Vitamin C is an antioxidant—one of the most powerful. It can make it's way past your skin's upper layers and get inside collagen-making cells. When Vitamin C gets into these cells, the production of collagen increases up to eight fold. It will also reduce the formation of melanin, the pigment that causes age spots and protects against free radicals damage.
Be sure to layer a Vitamin C Serum underneath your sunscreen to neutralize the oxidative stress from UV radiation and inhibit melanin production.
When it comes to sunscreens, there is nothing better than a mineral based formula composed of zinc oxide. It offers both UVA and UVB protection, usually at a higher percentage.
Professional Skin Care Services and Products
At Bren's Skin Care we have nearly 40 years of experience in the skincare profession and have developed an extensive knowledge in a number of product lines. With this knowledge we are able to customize a skincare regime tailored to your unique circumstances, environment, and skincare needs. At Bren's we use results driven products like BR's P50 lotions to help rejuvenate, replenish, and restore your skins luster and glow.
Success in an ever-competitive world requires confidence; at Bren's Skin Care we restore more than just your skin, we restore your appearance, your sense of self and most importantly your self-confidence.