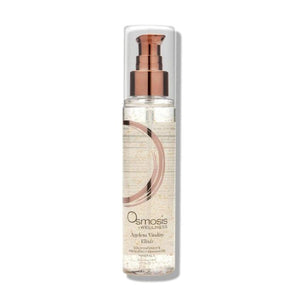 Osmosis Wellness
Ageless Vitality Elixir
Regular price
$54.00
$0.00
Unit price
per
Ageless Vitality Elixir
Give back to your body for all that it does for you and achieve overall well-being with Inner Harmony. Imbalances like stress, toxins, and lack of sleep can take their toll. This all-inclusive formula is designed to restore cellular balance from your brain to your gut and everywhere in between so you can get back to doing you.
This unique combination of frequencies comes from 7 years of consumer testing telling us that each frequency has a specific and positive role in helping to restore balance to the body as we create a holistic approach to Inner Harmony from head to toe.
These statements have not been evaluated by the Food and Drug Administration. This product is not intended to treat or replace treatment, diagnose, cure or prevent any disease. If you have a medical condition, consult a doctor. Pregnant or nursing mothers and individuals with a known medical condition should consult a physician before using this or any dietary supplement.
How to Use
Take 5 pumps AM and PM. If more than 175 lbs. take 7 pumps.
Ingredients
Distilled water,  Multiple Vibrational Frequency Blends.
100 ml
---
Share this Product
---