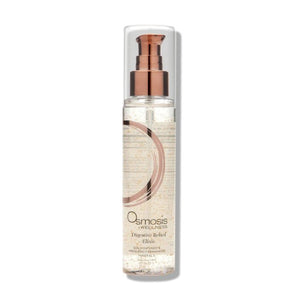 Osmosis Wellness
Digestive Relief Elixir
Regular price
$52.40
$0.00
Unit price
per
100ml
Amazing, balancing formula optimizes disharmonies in the digestive system to reduce indigestion, promote regularity, eliminate discomfort, and alleviate bloating.  Perfect for everyone because of its ability to improve the digestive tract, Digestive Relieve Elixir promotes healthy digestion and regularity.
Treats rosacea, psoriasis, eczema, irritable bowel syndrome, bowel irregularity, acid reflux, and gingivitis, improving a variety of symptoms and relieving your disorder.
Found to improve digestion in those who didn't even realize they had digestive irregularities, this supplement is ideal even if you think you have a good digestive system.
These statements have not been evaluated by the Food and Drug Administration. This product is not intended to treat or replace treatment, diagnose, cure or prevent any disease. If you have a medical condition, consult a doctor.
How to Use
Take 5 pumps AM and PM. If more than 175 lbs. take 7 pumps.
Ingredients
Distilled water, Multiple Vibrational Frequency Blends; 24 Karat Edible Gold; Fulvic and Humic Minerals

---
Share this Product
---