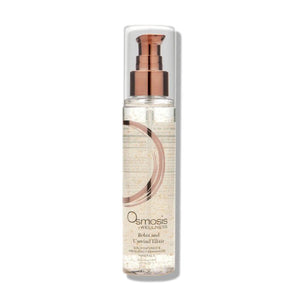 Osmosis Wellness
Relax and Unwind Elixir
Regular price
$52.40
$0.00
Unit price
per
100ml
When getting a full night's sleep becomes wishful thinking due to tension and stress build-up, Relax and Unwind Elixir contains frequencies formulated to create a sense of peace and balance in your body to promote a restful beauty sleep.
The formula works to balance disharmonies in the body with a synchronized rhythm. The effects may also be used to relieve anxiety and stress. The result is a calmer, more stabilized persona.   It works by balancing energetic disharmonies in the body through the use of several unique frequencies. Remember that sleep requires a balanced circadian rhythm, we are creating a "harmonized" circadian rhythm. Results may take as much as 2 weeks to work but most experience results in the first few days. The effects usually last 4-6 hours so individuals who wake in the middle of the night can take more. If you are peri-menopausal, you may need to add Hormone Water for better efficacy.
*These statements have not been evaluated by the Food and Drug Administration. This product is not intended to diagnose, treat, cure or prevent any disease.
How to Use
Take 2 pumps 30 minutes before bedtime for sleep (preferably with 2 or more ounces of water). Take 2 ml 2-3 times daily for calming effect.
Ingredients
Distilled Water, Multiple Vibrational Frequency Blends.
---
Share this Product
---